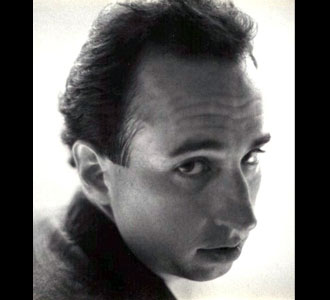 My work brings updated perspectives to stone sculpture. My pieces incorporate innovations and the use of non-traditional materials such that the organic nature of stone is preserved but revealed.
The physical challenges, as well as the perspectives and psychological possibilities that are unique to three-dimensional work, invigorate me. Nothing and no one exists by itself; rather, meaning and purpose form through relationships with other things, and through the context of the prevailing environment. My goals are unflinching, to create what has never been attempted, to explore with materials and stone techniques, to manifest new concepts into sculpture, such that even the casual observer is moved.
While primarily focused on large-scale stone works, Williamson also experiments with non-traditional media, especially colored plastic stir-straws.
My work is influenced strongly by post-modern theory and practice.
Over the last 5 years, Williamson has gained acceptance into more than 20 national juried competitions, winning several top awards in 2003 and 2004. In 2005, Williamson apprenticed at the studio of internationally reknowed abstract granite sculptor, Jesús Moroles, expanding insights in the creation of large-scale sculpture.
In 2006, large granite have been accepted at the Shanghai Invitational Landscape Sculpture Exhibition, and in the Sculptors Dominion Invitational in San Antonio.
Williamson has also been invited by the Beijing Organizing Committee for the Games of the XXIX Olympiad to participate in the Beijing 2008 Olympic Landscape Sculpture Designs Contest.
Williamson currently resides in Dallas, Texas and Budapest, Hungary.
---
Artist's Available Works:
---
To contact Mark P. Williamson, use the form below: