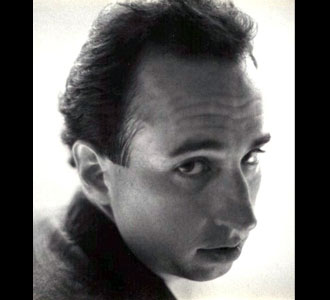 Marnie Zrike is an art consultant based in Houston, Texas. She has an MBA from Rice University as well as a BA from Vanderbilt University. She interviewed Mark P Williamson recently at his Texas studio.
MZ:
Why do you do what you do?
MPW:
As my background is a mix of engineering and fine art, my artistic aspirations tends to steer towards structure. My creation of sculpture attempts to satisfy a deeply rooted personal need to innovate and explore creatively how beauty can be extracted from stone and other innovations in mixed media. The need and resulting drive has so far has been insatiable.
MZ:
To what innovations are you referring?
MPW:
Most recently, I created 15 works from plastic drinking straws, roofing tar, and epoxy resin, applying a method that evolved during the last two years. The whole idea was an experiment gone well. The results are beautiful, confusing, and metaphorical in nature. As for stone, I want to bring something fresh, and perhaps a little more colorful, to the time-honored pursuit of stone carving. From the beginning, my works have combined cuts of different colors of stone such as Portuguese, Italian and American marble and Brazilian granites, by laminating the stones together, using colored laminates, before commencement of the actual carving. The results have varied from subtle to stark, but always pleasing.
MZ:
What is your philosophy?
MPW:
Much of my philosophy has been influenced by the European futurists of the early 20th century, especially the Germans and Italians of that time. I also resonate with my Spanish master, Xavier Corbero, in his choices as a sculptor and as a person, and have had my own sculpting philosophy affected.
I am mindful of doing what has not yet been done while maintaining a certain organic aesthetic. I challenge myself to create works for which the viewer may not at first glance understand what materials he/she is viewing.
MZ:
Where did you study art?
MPW:
Formally, I studied art at Dickinson College in Carlisle, PA. Later, I spent time in Pietrasanta, Italy learning marble carving techniques as taught by Italian masters. Later still, I apprenticed with Xavier Corbero (a renowned abstract stone sculptor) in his studio in Barcelona, and most recently I apprenticed with Jesus Moroles (a renowned abstract granite sculptor) at his studio in Texas. But what has also helped my work is my degree in engineering that I received from the University of Texas at Austin, as much of what I do includes a mechanical component (equipment, tools, and processes) and a materials science component.
MZ:
How did you get started professionally?
MPW:
My first professional effort has become indicative of all my work. In 2000, I contacted all the great surviving European makers of hand-painted porcelain. Today's contemporary culture has devastated the demand for such delicate items, more relevant in the Europe of the 1800s and 1900s. My idea offered an opportunity to combine traditional techniques and traditional tableware patterns with contemporary art by decorating a classical female bust with classical tableware patterns.
The Herend Porcelain Company of Hungary took me up on the idea. I created the model bust and six unique designs that eventually resulted in the creation at the Herend factory of 6 unique proof busts. Designs of three of the pieces cover the entire surface of the bust, face, shoulders, hair. Quite eye-popping to see. These works generated a lot of press for Herend, as they dared to allow something so contemporary to exist in an otherwise very traditional world. I myself received an award for the works in the 2004 National Ceramics Competition. It was a tremendous experience.
MZ:
Can you comment on some of your accomplishments thus far in your career?
MPW:
Well, there are the usual awards received in numerous juried competitions, but that is mostly a numbers game. My solo shows in Dallas, London, Budapest, and elsewhere gave me the chance to shine a bit, as did my work being selected for the cover of Art & Antiques Magazine for their annual Insider's Guide 2005 – 2006.
The formal creation of Sculptors Dominion International, 501c3 organization for which I am the executive director, organizes an annual Invitational of large scale outdoor sculpture. The event is help in San Antonio, TX, but I have plans to expand it reach beginning with a second invitational in another location.
And I feel strongly about the lectured I have delivered in China, Europe and the US, it's a genuine opportunity for me to give back more directly to the art world.
MZ:
What are your career objectives?
MPW:
My objectives as a sculpture includes making an extraordinary mark in the field, having a national impact by pushing the frontier of contemporary sculpture a little bit farther. But I am also looking to make contributions in education, philosophy, and promotion and organization of sculpture through the creation of a foundation having international reach. This later goal is underway, if only in the early stages. To further these goals, I am currently developing relationships with curators, gallery owners, and members of the art press here and abroad, holding this past spring my first European solo exhibition in Budapest, delivering my first lecture in a foreign country in the Chinese port city of Xiamen, and exhibiting a monumental granite work at a sculptural invitational in Shanghai, China.
In this respect, my plans and my artistic pursuits can both be described as insatiable.
---
Artist's Available Works:
---
To contact Mark P. Williamson, use the form below: