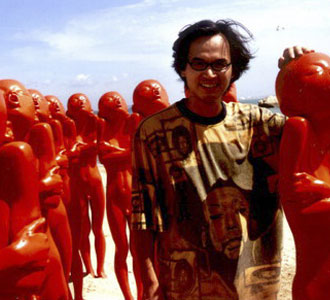 Wenling Chen was born in 1969 in Anxi, Fujian China. He studied at the Xiamen Academy of Art and Design, and at the Central Academy of Fine Arts in Beijing. He is now living and working in Xiamen and Beijing as a professional artist.
---
Artist's Available Works:
Sculpted in a bold red, the Chinese color for...

Lips pursed, faces tilted upwards intent in song, Chen's...

Chen depicts the comforting familiarity of life's later years...

Lovingly nestled in each other's embrace, Chen's "Happy Family"...
---
To contact Wenling Chen, use the form below: