---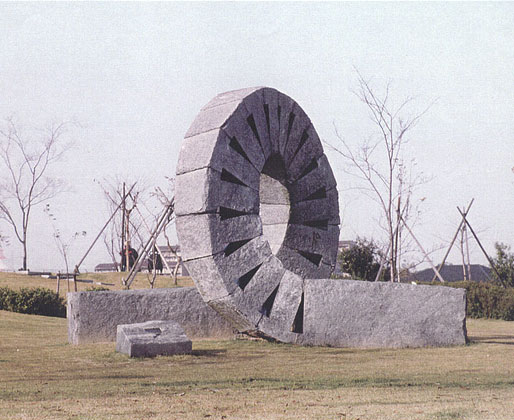 Whimsically joining and curving through space, "Linked Stones" was created for a residential park where local residents and children could interact with the work.
---
---
Style
Abstract,
Asian,
Monumental,
Outdoor
Dimensions
11 feet tall
13 feet long
9 feet wide
---
Other works by this artist:
---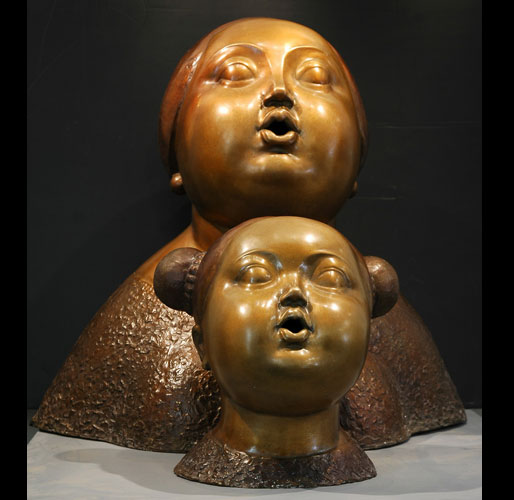 Lips pursed, faces tilted upwards intent in song, Chen's "Singers" appear engrossed in a moment of musical focus. Despite their age difference, woman and child alike are united by their love of the song, which is depicted here in the wide eyes and breath-filled cheeks of a talented duo.
---
---
Style
Asian,
Bronze,
Figurative
Dimensions
26 inches tall
---
Other works by this artist:
---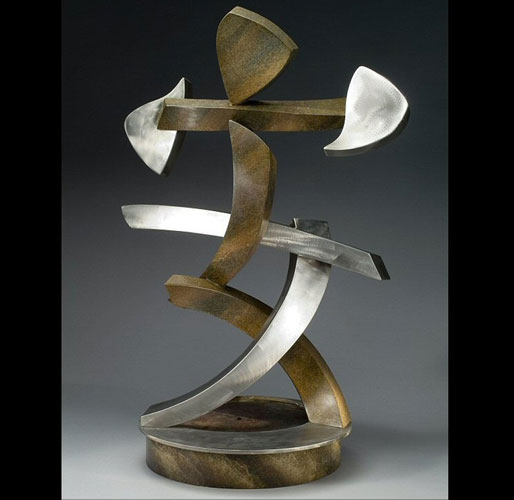 Warm earth tones combine with sleek silver line to create a natural balance in "Tranquility." Elegantly depicting the strong brush work of Japanese calligraphy, Horn's work brings a feeling of harmony and strength that lives up to its namesake.
---
---
Style
Abstract,
Asian,
Bronze,
Metal
Dimensions
48 inches tall
26 inches wide
20 inches deep
Materials
Bronze and
stainless
steel
---
Other works by this artist: