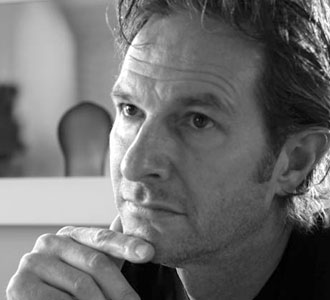 Lawrence Argent's art encompasses a breadth of form, materials and site that engage the viewer in questioning the assumed. Argent's interventions envelope a path of consciousness through which the physical promotes the non-physical in which the sublime emerges as a vehicle traversing a slippery foundation in the gap between stimulus and response.
Lawrence Argent was born in England and trained in sculpture at he Royal Melbourne Institute of Technology, Australia and has a MFA from the Rinehart School of Sculpture at the Maryland Institute, College of Art in Baltimore, Maryland. He is the recipient of numerous fellowships including the Pollock- Krasner Foundation; the Colorado Council on the Arts: the Core Fellowship at the Fine Arts Museum, Houston, Texas and has been an artist in residence at the John Michael Kohler Foundation. Currently, he is a Professor of Art at the University of Denver, where he was awarded the Distinguished Scholar Award in 2002. He has exhibited nationally and internationally is currently working on many public art projects around the country.
---
Artist's Available Works:
Argent's "Nuk" seems to emerge from the ground, its...

With a quiet elegance, "Nuk" captivates the viewer, drawing...

Subtly referencing the classical female form with its shape...

Argent's winking take on the Spanish slang word for...

If you arrived at work tomorrow morning to find...
---
To contact Lawrence Argent, use the form below: