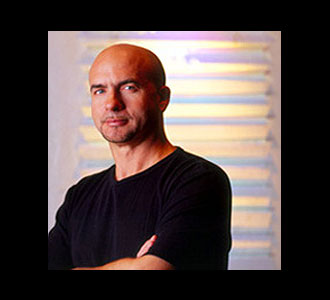 Gordon Huether

Through his many commissions, public art projects, and art exhibitions, Huether has developed an innate sensitivity to and mastery of a variety of media. Inspired by material qualities and how they effect an environment, Huether often chooses, but is not limited to using glass, neon, metal, paint, acrylic, water, light, found objects, and recycled materials.

His studio is skilled at overcoming technical obstacles associated with any project, regardless of scale or materials. Gordon Huether is constantly pursuing the realization of his dream to have a lasting and positive influence through the creation of large scale projects all over the world.
To contact this artist, please call 212-695-4074 or use the Contact form below.