---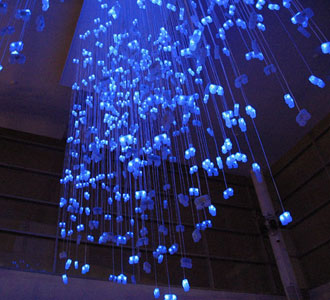 This interactive installation explores the relationship between human beings and artificial life. The name "Bion" references an individual component of primordial energy, first identified by scientist Wilhelm Reich.
---
---
Style
Abstract,
Electronic,
Kinetic
Dimensions
30 feet tall
40 feet long
20 feet wide
Materials
Injection-molded
plastic and
custom electronics
---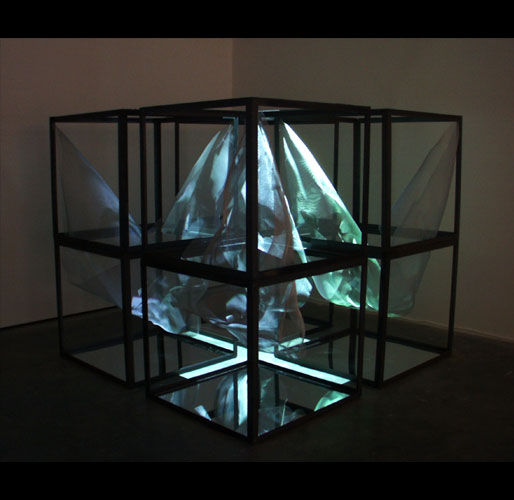 Comprised of a collage of voices, bamboo flutes, engines, and birds chirping, "Here and Now" uses a broad range of sights and sounds to engage the viewer in a particular moment that is both singular and universal.
---
---
Style
Abstract,
Electronic,
Glass,
Metal
Dimensions
6 feet tall
7 feet long
7 feet wide
Materials
Welded steel,
wire mesh,
mirrors,
projected
animation,
sound
---
Other works by this artist:
---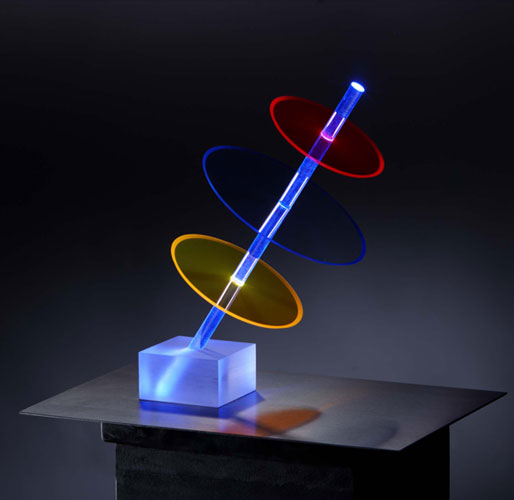 In "Vitos" three bright circles encompass a clear wand, energetically perched on an angle that suggests potential movement.  Supporting beams of light that manage to be both angular and circular, Patrick's work is truly energizing.
---
---
Style
Abstract,
Electronic
Dimensions
11 inches tall
12 inches long
8 inches wide
Materials
Acrylic
and
steel
---
Other works by this artist: