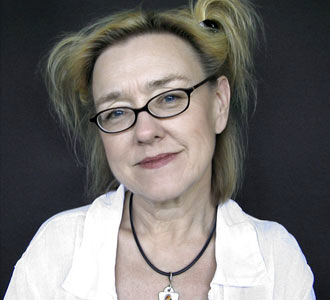 Ellen Jantzen - Contemporary Sculpture

Ellen Jantzen is inspired with the natural world; rock formations, seed pods, nests, eggs; shapes that resonate with birth, rebirth and growth. She is also intrigued with unusual plant forms; succulents and cacti and also with animal and insect-made structures. By exploring the nature of recycled paper and its sculptural qualities, she creates forms that respond to nature. Ellen does this, partially, to rediscover the sensual feel and spontaneity of working with clay, as she had done earlier in life. But, mostly she makes these pieces to bring about a physical realization of her inner nurturing feelings. The resulting transitory nature of the work (as in life) is part of its impetus.

She also combines materials, adding beeswax or layers of wood filler, sanding and filing to create texture. She is intrigued with the malleability and permanence of metals in combination with paper pulp. Many pieces include words, poems and fables. Words can convey strength, especially in combination with a physical object.

Ellen Jantzen studied graphic arts at Southern Illinois University in Edwardsville Illinois and has a degree in Fashion Design from the Fashion Institute of Design and Merchandising in Los Angles. Her work can be found in numerous collections and her recent commissions included vessel forms for the M-House (as seen in WORLD OF INTERIORS, ESCALA, ARCHITECT, ERA21, ARCHITECTURAL DIGEST, COLORFULNESS, IDENTITY and THE ROBB REPORT to name a few).
To contact this artist, please call 212-695-4074 or use the Contact form below.