---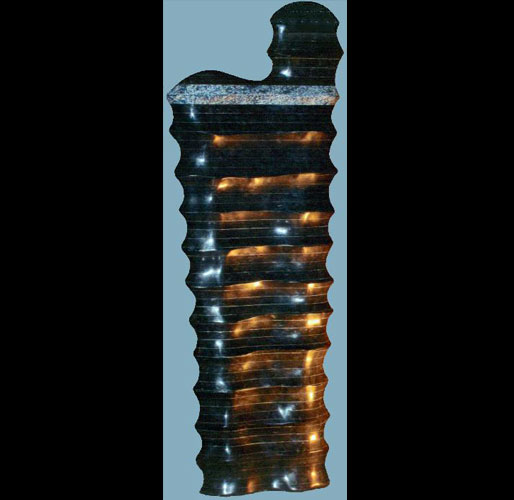 This undulating tower, comprised of layered granite and resin, curves and peaks with a distinct flow. "Separation Unification" acknowledges the importance of each individual component in its complex structure, while emphasizing the bold monument that comes to life only when each of its singular pieces are in place.
---
---
Dimensions
72 inches tall
25 inches long
8 inches wide
Materials
Black and
blue bahia
granite,
Tinted resin
---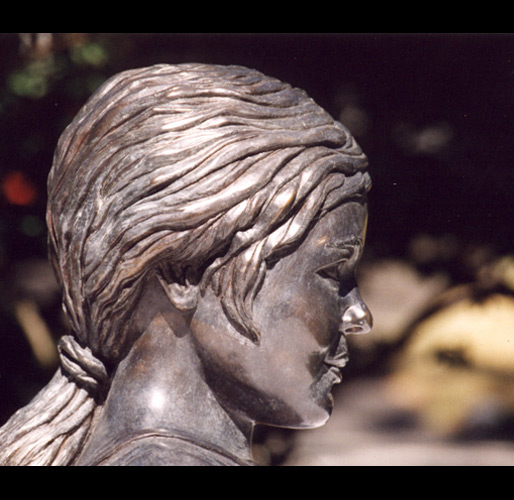 ---
---
Style
Figurative,
Portrait
---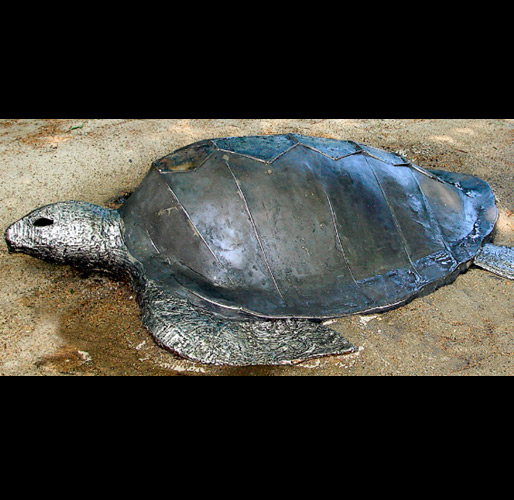 ---
---
Style
Wildlife,
Outdoor,
Steel
Materials
Stainless steel
---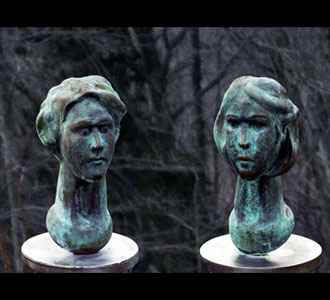 Boyajian's "Grecian Heads" stare out at the viewer intently. The pair of male and female statues simultaneously evoke classical sculpture and portraiture while embodying a very contemporary feeling that is all their own. With their long necks and complex expressions, the "Heads" are both intense and uncertain, realistic and fantastical.
---
---
Style
Abstract,
Bronze,
Figurative,
Metal
Dimensions
(each)
24 inches high
12 inches diameter
Materials
Bronze,
stainless steel
---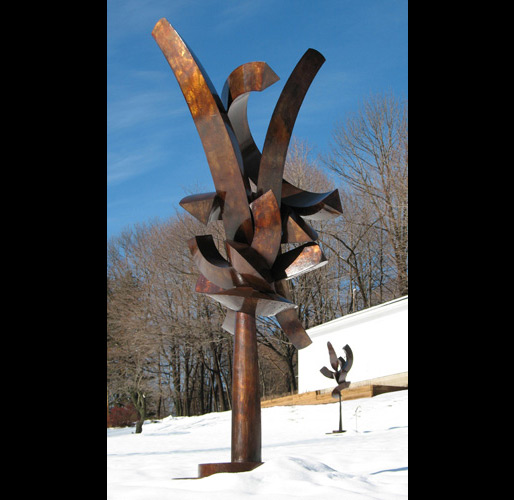 ---
---
Style
Abstract,
Monumental,
Steel, Outdoor
Dimensions
8.5′ x 4.5′ x 4.5′
---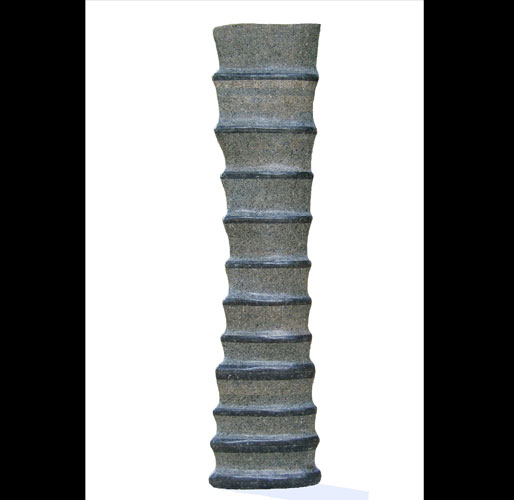 ---
---
Dimensions
74 x 19
x 6 inches
Materials
Mixed granite,
tinted resin
---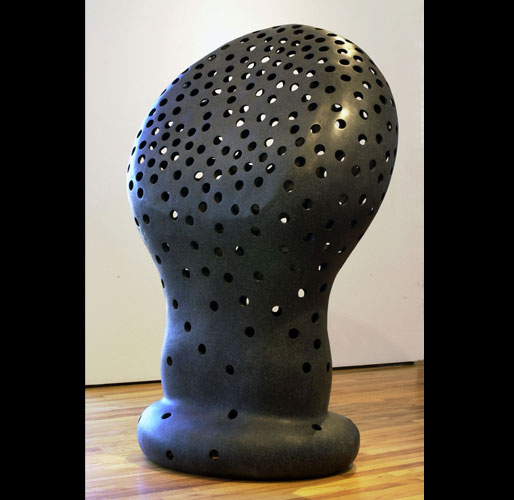 Argent's "Nuk" seems to emerge from the ground, its bulbous, elegant form slowing and curving towards its viewers. Sturdy and rock hard, "Nuk" is nevertheless perforated with a series of small, perfect circles, which become more and more numerous as "Nuk" expands and pulls away from its base. In this striking piece, Argent balances rigidity and flow, grandeur and intimacy.
---
---
Dimensions
60 inches tall
32 inches long
22 inches wide
---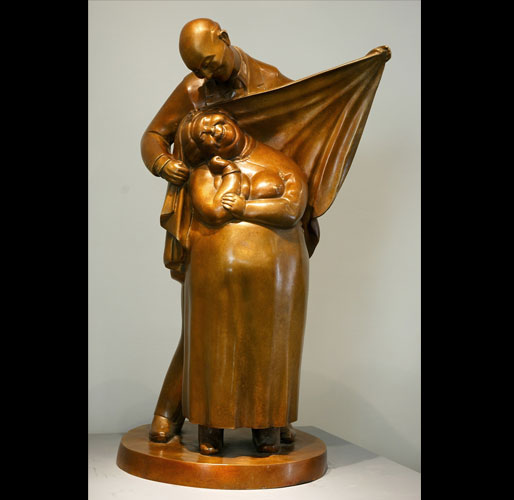 Chen depicts the comforting familiarity of life's later years in his bronze "Old Couple." An elderly woman beams, at ease inside her familiar skin, as her companion wraps her in a soothing blanket. Gracefully illustrating one of life's simple pleasures, Chen imbues the golden years with a playful spirit.
---
---
Style
Asian,
Bronze,
Figurative
Dimensions
29 inches tall
15 inches long
11 inches wide
---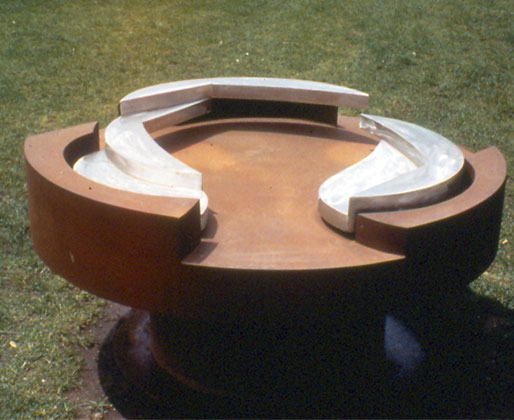 Ed McCullough considers his work public art; he invites those who come in contact with it to explore and experience his designs. Investigating ideas of space, form and time, "Lafavola" creates a sense of beauty and motion in its abstract forms.
---
---
Style
Abstract,
Metal,
Outdoor
Dimensions
26 inches tall
60 inches wide
60 inches deep
Materials
Stainless and
cor-ten steel
---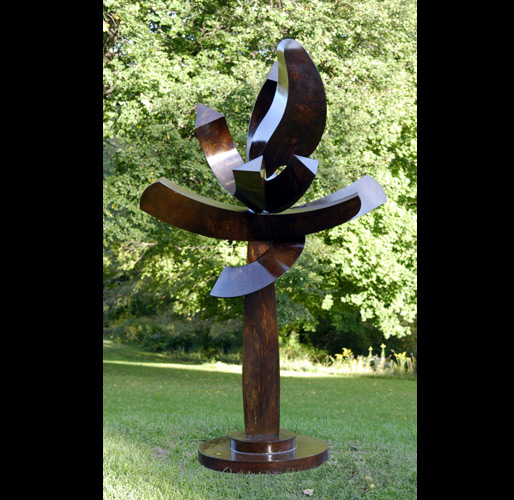 ---
---
Style
Abstract,
Monumental,
Steel, Outdoor
---
---
---
Style
Abstract,
Bronze,
Outdoor
Dimensions
54 inches tall
35 inches long
36 inches wide
Materials
Bronze on
copper with
granite base
---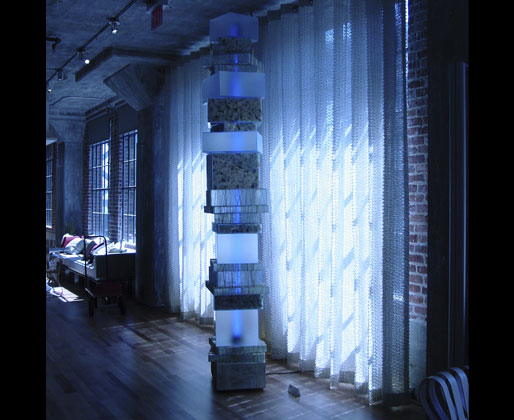 One might approach Huether's sculpture "It's Inside" with the anticipation of a child standing before a stack of birthday gifts. The tower of boxes surround a tube of florescent blue light, which gives the piece an eerie glow and allows the viewer to see through select boxes into the middle of the work. Each box is a different shape, color or texture, inviting the viewer to explore each individual shape with anticipation. Huether's work creates an exciting tension between interior and exterior, form and meaning, solidity and transparency.
---
---
Dimensions
12 feet high
4 feet high
4 feet diameter
Materials
Acrylic,
Mixed media
---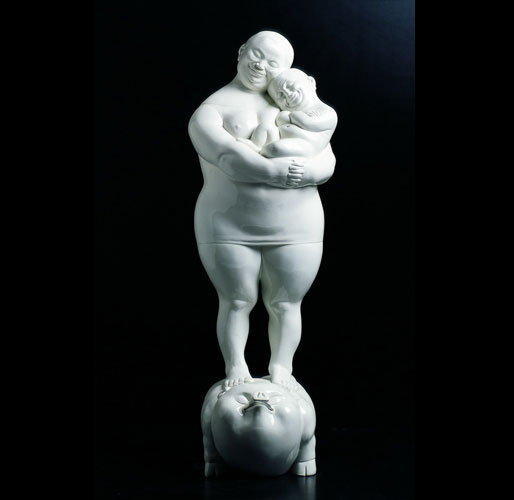 Lovingly nestled in each other's embrace, Chen's "Happy Family" consists of a strangely masculine matriarch, an unusually old baby, and a delightfully sturdy pig. Carved with attention and whimsy, one cannot help but smile along with this trio's curious care for each other.
---
---
Style
Asian,
Bronze,
Figurative
Dimensions
27 inches tall
8 inches long
9 inches wide
Materials
Bronze or
Fiber Glass
Price
$13,000 (Fiber Glass)
$17,000 (Bronze)